The Connecticut River Byway
Travel with us along New England's Great River
The Connecticut River is the natural bridge that unites New Hampshire and Vermont for over half of the waterway's 410-mile journey from the Canadian border to the Atlantic Ocean. This great river rises in a little pond known as Fourth Connecticut Lake on the Canadian border, and there begins as a mere trickle. It proceeds through a series of lakes in a dense, spruce fir forest with moose and other woodland creatures. The history of New England's longest and most powerful river reaches back into time. It is the story of clashing continental plates and glacial ice, the story of Abenaki living lightly on the land, and the story of colonial settlement in villages among fields and forests whose architectural distinction still dominates the valley today.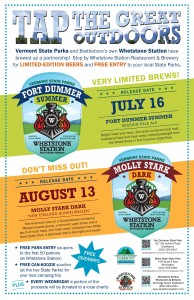 Visit our calendar to learn about upcoming events, fairs, and festivals. During July and August, Vermont State Parks and Brattleboro's own Whetstone Station have brewed up a partnership. See the flyer about these events here.
Come celebrate with us the traditions and riches of the Connecticut River Valley…its vivid history, its deeply rooted farming heritage, its cultural vigor, the call of the railroad, an array of recreational adventures, all in a natural setting of unparalleled beauty. Our Byway is a scenic corridor of highways, byways, and waterways along the Connecticut River in Vermont and New Hampshire. The Waypoint Communities and our Travel the Byway Itineraries will guide you to plenty of dining and lodging, locally made products, and even more information about what to see and do here in the valley of the Connecticut River. Welcome!